Point-to-Point 12K and Half Marathon Trail Race that Traverses Kelly Ridge between the Olympic National Park and the Strait of Juan de Fuca
Register
Event Guide
When
April 17, 2021
Where
Port Angeles, Washington, race on the Olympic Adventure Trail, party at Harbinger Winery
What
Olympic Adventure Trail (OAT) Run is a point-to-point 12K and half marathon trail race that traverses Kelly Ridge between the Olympic National Park and the Strait of Juan de Fuca. Upon finishing, runners are treated to a hot meal and well-deserved beverages at Harbinger Winery. This race sells out every year. Limit 130 runners per distance.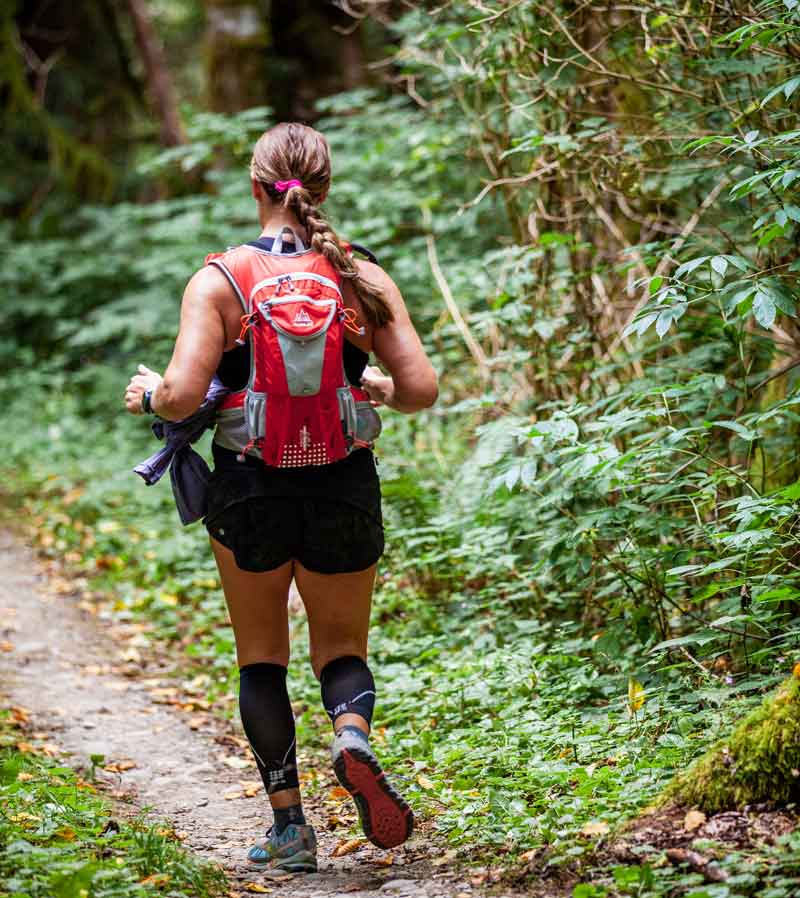 Registration
Price
12K = $45 / Half Marathon = $55 / Youth = $35
Price increase March 15:  12K = $50 / Half Marathon = $60 / Youth = no increase
What's included?
In addition to an epic outdoor experience in the far northwest corner, all runners receive a professional well-organized event, a well-marked course, food and snacks at water stations along the course, a great piece of custom race swag, free shuttle to start, chip timing, after-party at Harbinger Winery including a hot meal and one frosty beverage (21+), and a chance to win great door prizes from our local retailers.
Limit 130 runners per distance
Registration
Open now / Closes April 16, 2021. Pre-registration required.
The Oat Run Experience
OAT Run is for trail runners who enjoy lush green forests filled with moss and ferns, towering evergreens, and spring trailside flowers. Runners will get a stunning view of the Elwha River Valley as they run by the "Living Room". And if this wasn't epic enough, get ready to eat, drink, and party at the best winery on the peninsula. The folks at Harbinger Winery provide a relaxed and fun atmosphere, and racers will get hot food and beer, a toasty campfire, and door prizes (woot!)
This race is a friendly, community-based event, and a portion of race proceeds is donated to the Peninsula Trails Coalition and the Peninsula Chapter of the Back Country Horsemen of Washington, in appreciation for their countless hours of trail construction and maintenance on the North Olympic Peninsula.
THE COURSES
12K OAT Run
The 12K event is just over 7 miles in length (not the official 7.45 distance) and has about 600 feet of elevation gain. There is a water/electrolyte station at mile 4, and at the finish. There are Sanicans at the start and finish, but not along the course.
Shuttle departs: 10:00 A.M. from Harbinger Winery (shuttle is mandatory)
Race Start: 10:30 A.M.
Course map, elevation profile, description, GPS download:
https://www.mapmyrun.com/routes/view/2345056174
Half Marathon OAT Run
The half marathon event is just under 13 miles (not the official 13.1 miles) and has about 1300 feet of elevation gain. There is a water/electrolyte station at mile 6, mile 10, and at the finish. There are Sanicans at the start, mile 6, and at the finish.
Shuttle departs: 8:45 A.M. from Harbinger Winery (shuttle is mandatory)
Race Start: 9:30 A.M.
Course map, elevation profile, description, GPS download:
PACKET PICKUP
Packets can be picked up at two different times:
Friday, April 16, from 4:00 p.m.-7:00 p.m
At Harbinger Winery, 2359 Highway 101 West in Port Angeles.
Saturday, April 17, starting at 7:45 a.m.
Also at Harbinger Winery. On Saturday, you will need to arrive far enough ahead of your run to pick the packet up and be on the shuttle bus by the appropriate time. 8:45 a.m. for the half marathon, and 10:00 a.m. for the 12K. 
Packet pickup will go faster if you print out and sign your Liability Waiver prior to arrival!
CAN I PICK UP MY FRIEND OR FAMILY MEMBER'S PACKET?
You can only pick up a friend or family member's packet if you bring their signed Liability Waiver with you:
WE ENCOURAGE you to please do the Friday night packet pickup if at all possible. It will help things to work better on Saturday morning, PLUS it will be super fun to come to Harbinger on Friday for happy hour to get your packet and maybe hang out in the tasting room for a bit!
REFUND POLICY
50% refund on entry until March 15th, 2021. No deferrals to following year.
NO REFUNDS AFTER MARCH 16th, 2021 – but for shuttle planning purposes, please let us know if you will not be attending! OAT Run sells out each year, so by advising us that you do not plan to attend, a waitlisted runner will have the chance to participate.
Transfers are allowed until 3 days before the race. In order to transfer, you will need to provide the following information to the Race Director by emailing contact@peninsulaadventuresports.com:
New racer name
Birth date
Gender
Email
Address
Phone number
Emergency contact name & phone number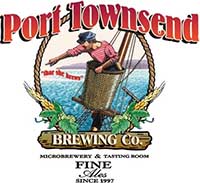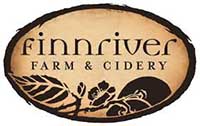 PARKING
There are very few parking spots at Harbinger Winery for the race. The majority of the parking is located 1/10th of a mile east of Harbinger Winery in a field. You will walk to Harbinger Winery from there. Look for the PARKING banner and race volunteers. You will need to follow race volunteer instructions for parking. 
Note: If you have someone dropping you off, you will be able to be dropped directly at Harbinger, but the transport vehicle can only stay for as long as it takes for you to unload. 
IMPORTANT regarding after-party parking: If you have any non-runners planning to visit you or pick you up at the after-party at Harbinger, please note that they will have to also park in the field. There will be no parking for them at Harbinger Winery, so we appreciate you advising them of this before they come.
TRAIL IS OPEN
During the race, the trail will be open to the public. That means bikers and horses in addition to other hikers or runners. Bikers are supposed to yield to runners, but that does not always happen. So please be aware of it. Runners are supposed to yield to horses. If you encounter a horse, please step off the trail to the downhill side.
We are currently doing outreach to the main horse group in the area and they are getting the word out about the run. The horse club will also have people stationed at the horse parking area to encourage any horse riders to try a different trail that day. Point is, we should not see any horses during the race, but no guarantees. So be prepared.
FOOD AND DRINKS
Runners and volunteers will get a hot meal and frosty beverage (21+) after the race! 
While we do our best to accommodate vegetarian/vegan participants, we cannot guarantee the special items will not run out later in the day. If you are NOT vegetarian/vegan, we hope you will stick to the meat option, no matter how yummy those veggies look, to ensure your friends who really need it will have some when they arrive. 
In addition to beer, we also have a limited quantity of cider on tap. Beyond the one serving included in your race entry, you can purchase additional beer or cider from the winery, and you will also be able to purchase wine. We will have water and sports drink also.
IMPORTANT:  Whether or not the food caterer has extra food for sale to non-racers is up to the caterer. If you have friends or family who plan to join you after the race, we cannot guarantee there will be food available for them to purchase.
CAN I WEAR HEADPHONES?
We'd rather you didn't. If you insist, keep the volume low so you can hear course marshals, passing runners, and cougars. If you can't hear your own footsteps, the volume is too high.
MILE MARKERS
There are green metal mile markers along the route. These are the normal mile markers for the trail. These markers are accurate for the races, but you will use them to see how many miles you have left, not how many miles you have already gone.
SPECTATORS
There is plenty of parking at the finish line for those who love to CHEER!
Directions to Finish Line: From Harbinger Winery, go west on Highway 101 for 2 miles. Turn right onto Highway 112. After 2.2 miles, turn left onto Dan Kelly Road. In 0.8 miles the Horse Trailer Parking lot will be on the left (follow the brown sign) under the power lines. Go through the first parking lot to the second one—the location of the Finish Line.
IMPORTANT: See notes above regarding parking and food for spectators at the after-party.
SANICANS
There will be Sanicans at the starts and finish, and there will be one at the half-way point of the half marathon.
CLOTHING DROP
Clothing can be left at the start line, with the start line officials (do not leave on the shuttle). You must bring your own bag with your name on it. Do not leave any clothing along the trail. Your bag will be available at the Finish Line (NOT at Harbinger Winery) in a tent provided by the Back Country Horsemen Peninsula Chapter, along with another tent for changing.
CAN I BRING MY DOG?
We love our dogs—and probably yours, too—but please leave them with a trusted dog sitter. Dogs are not allowed at the after-party.
WEATHER
Weather on the peninsula can change by the minute and the microclimate. Be prepared for sun, rain, flurries, drizzle, rainbows, mist, clouds, and wind.
WHERE TO STAY
There are plenty of lodging options! Check out Visit Port Angeles or Olympic Peninsula Visitor Bureau for information on where to stay, and eat, and more.
VOLUNTEER
OAT Run needs plenty of volunteers each year – if you are interested in helping out, please contact us at contact@peninsulaadventuresports.com 
SPONSOR
Peninsula Adventure Sports could not host these events without the support and partnership of the local business community. Monetary donations as well as in-kind product or service donations serve as the backbone of these races. If you want to find out more about sponsorship, please contact us at contact@peninsulaadventuresports.com
GIVING BACK
OAT Run donates funds to the Peninsula Chapter of the Backcountry Horsemen of Washington and to the Peninsula Trails Coalition for the construction and maintenance of the Olympic Discovery Trail and the Olympic Adventure Trail.